There's no better time to shop during the holiday sales. It is during the holiday season that online sales increase.
Christmas is a time when people go Gaga over shopping while also keeping their budget in check.
It is possible for email marketers to increase their annual sales by using email marketing techniques.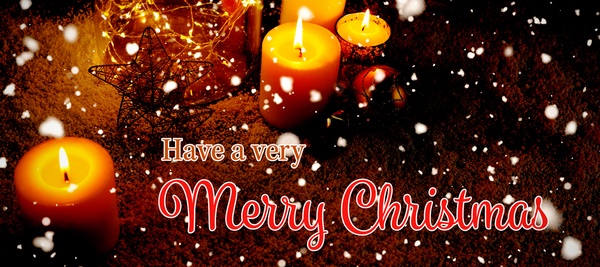 You need to attract higher-than-normal traffic during the holiday season to make the most of the holiday season.
• Educate your customers: Educate your customers about the holiday season and how your products or services will help them during the holiday season. Use email campaigns to send out product information, special offers and discounts, and other holiday-related content.
• Create a holiday-themed landing page: Create a landing page with a holiday theme that will help you capture more leads. Include strong calls-to-action and an email signup form to capture the contact information of your customers.
• Personalize your emails: Personalize your emails to make them more relevant to your customers. Use the customer's name, product preferences, and other details to create a personalized message.
• Share holiday deals and discounts: Offer special deals and discounts to your customers during the holiday season. Use email campaigns to inform your customers about these offers and discounts.
• Send time-sensitive offers: During the holiday season, time is of the essence. Send out time-sensitive offers to create a sense of urgency.
• Utilize segmentation: Segment your customer list and target them with relevant offers and discounts.
• Reward loyalty: Reward your loyal customers with special offers and discounts.
• Measure your success: Use analytics to measure the success of your email campaigns. Track the open rates, click-through rates, and other important metrics to get a better understanding of the performance of your campaigns.
By following these tips, you can make the most out of the holiday season and increase your sales. Use email marketing to create powerful campaigns and drive more sales during the holidays.
9 Types of Emails you can create for Holiday Email Campaign
1. Welcome Email: An email sent to welcome new customers or subscribers to your business during the holiday season.
2. Sales Announcement: An email to announce a special sale or promotion at your business during the holidays.
3. Gift Guide: An email that provides customers with gift ideas from your business, including product recommendations and discounts.
4. Holiday Newsletter: An email that shares updates about your business and special offers during the holiday season.
5. Holiday Greeting: An email to send customers and subscribers a holiday greeting and thank them for their support.
6. Countdown Email: An email sent to customers or subscribers to countdown to the holidays and build anticipation.
7. Contest or Giveaway: An email announcing a contest or giveaway to engage customers during the holidays.
8. Reminder Email: An email to remind customers of an upcoming sale or promotion at your business.
9. Post-Holiday Follow-Up: An email sent after the holidays to thank customers for their support and provide feedback.