GetResponse is a feature-rich and mature email marketing solution, fully scalable and very capable of handling small and very large lists (1 million+). For over 10 years now, it has provided regular feature updates, and expert support for creating and managing email and video marketing campaigns, newsletters, and autoresponders.
First let me say GetResponse only barely edges out AWeber for the overall winner of best autoresponder tool. They really are that close.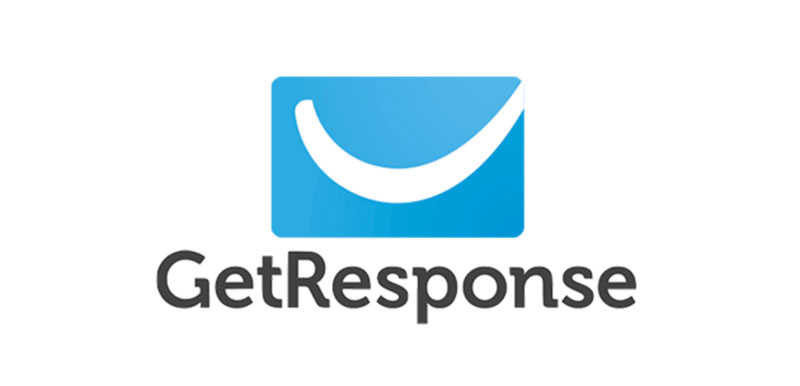 One thing that sets GetResponse apart from the pack is the use of media. If you want to insert PDF, videos, or audio, in your campaigns, this is the option for you. They have a Multimedia Studio, which lets you build up to 100MB of video email marketing files, right from your account. Think: high-impact customer testimonials, podcasts, product or event videos.
For social media integration I'd say GetResponse is also ahead of the pack with tools for instant Twitter and Facebook updates, both a great way to grow your list faster.
GetResponse is also no slouch with the standard and advanced features you'll need for regular mailing work. Newsletter builder, autoresponders (scheduled), and over 300 well styled templates, are all at your disposal. In particular I found their tools for building forms and newsletters to be very easy to use with amazing results.
Another feature that I found very robust and useful were the advanced segmentation stuff for management of what data is being collected and how it is used. For instance, one thing it allows you to do is group email lists by customer activity, including open & click-behaviors.
Another killer feature is the GetResponse iPhone App which gives you instant access to your dashboard and key stats on your iPhone. It even allows you to import to your list from your Address Book on the phone. Very cool!
Back to the web, the GetResponse Email Analytics pages are equally impressive. Review your stats by product, date, domain, customer, and more. They did a great jobs with visuals like graphs graphs and you can get customized reports in your inbox daily. GetResponse also offers complete Google analytics integration and an API if you need more data.
GetResponse has a great video showing you some of the best features of the product (see below).
Check out the GetResponse promotion page for more info.
Cons
Similar price model to AWeber, see below.
Templates could be a bit lacking compared to AWeber.
Pros
Very intuitive and easy to use interface, even for beginners.
Solid support staff, knowledgeable articles, and videos to help you learn quickly.
Very fast and reliable mail servers with over 10 years of trust = very high deliverability rate.
Unlimited Autoresponders.
Message spam checking.
Selective broadcasting.
Regular activity reports via email.
Cost
0 – 500 subscribers: $18/month or $177.12/year ($14.76/month)
501 – 2,500 subscribers: $28/month
2,501 – 5,000 subscribers: $45/month
5,001 – 10,000 subscribers: $65/month
10,001 – 25,000 subscribers: $145/month
Check out the GetResponse promotion page for more info.