Customer engagement specialist Étienne Garbugli shows you how to harness email to drive marketing, build a customer base and retain customers for any software-as-service (SaaS) business.
Founder of Flagback, HireVoice and Highlights, Étienne Garbugli heads customer engagement at LANDR, a software-as-a-service (SaaS) platform for music-industry clients. He argues that, for a SaaS business, email can be your most effective marketing technique. Garbugli details how email is perfect for the communication necessary to turn trial subscribers into paying customers. It's also, he explains, valuable for customer retention, upselling and referrals.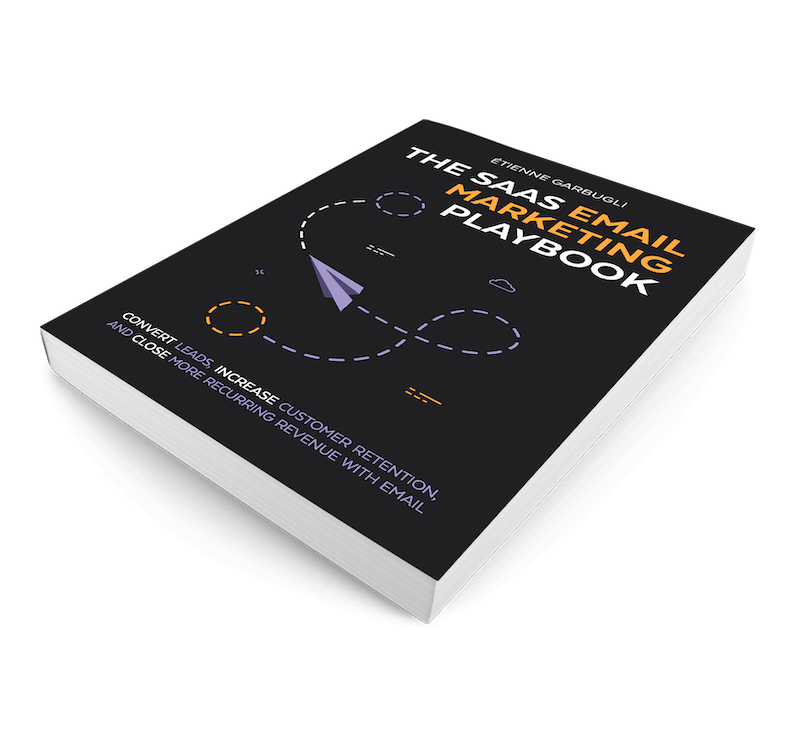 Email
Email's return on investment beats social media and search, delivering as much as $42 for every marketing dollar you spend. With a sound email campaign, Garbugli says, you can boost onboarding, increase conversions from trial to paid subscriptions and reduce customer attrition.
Once optimized, your lifecycle emails will deliver predictable growth and performance, literally printing money for your organization.

ETIENNE GARBUGLI
Email is powerful partly because everyone uses it and almost everyone checks his or her inbox daily. Email also enables a high level of personalization.
Customized Messages
Garbugli encourages you to think of your email contact list as a customer database you divide into user segments by each segment's distinct needs and wants. Typical segments could include new leads, trial subscribers and those who convert to a paid subscription.
It will always be easier to write an email for dentists in Iowa, than for people with two plus sessions and a Gmail email address.

ETIENNE GARBUGLI
Classify users into even more granular categories, such as those who signed up for a trial today or those whose trials are about to expire. Automated email technology allows you to efficiently send personalized messages to even your narrowest segments.
The author gives the example of a video analytics company, which uses three tracks for trial users: "Onboarding" – when non-users first become users; "aha moment achievement" – when a user realizes your offering's value; and "conversion" – when a user changes status – shifting from a non-paying to a paid subscriber, for example.
The Next Track
Garbugli outlines the typical track sequences in SaaS businesses, which include "lead to signup," during which you provide the content customers registered for, and tout the value of your product while urging them to sign up to try it. During "signup to activation," you persuade your leads to sign up for the product.
Your goal is to help new signups discover the product value and experience their aha moment…when they figure out that your product addresses their needs.

ETIENNE GARBUGLI
During "activation to conversion" you capitalize on the momentum generated by the progress from signup to activation to ask customers to upgrade to a paid subscription. "Conversion to retention" demonstrates how users profit personally from your offering. "Retention to expansion" means moving users from a monthly to an annual subscription. And "retention to referral" involves sending out asks for referrals.
Set up brief interviews with customers who signed up recently to learn about their motivations and needs.
Even if you are targeting a very precise customer type, chances are that you are still dealing with quite different user roles and profiles.

ETIENNE GARBUGLI
It's important to understand what your customers seek to accomplish and what they need from your product, counsels Garbugli.
Email Marketing
Garbugli advises readers to establish a feedback loop that provides insights into your customer segments and helps you learn what messages spark the greatest response. All you need to get started are default email templates, simple calls-to-action and serviceable copy.
Embrace imperfection. Failure is the cost of creating something great.

ETIENNE GARBUGLI
Garbugli offers several tips for attention-grabbing emails. A potent subject line entices readers to open the email, and eases them into the copy and your offer. Pique reader curiosity ("You've earned it") or hint at scarcity ("Last day for your early adopter discount."). Keep the subject line short – 55 characters at most – and aim for a fifth- or sixth-grade reading level. Push the reader for a purchase or other action immediately.
Data
Ongoing reviews and tests will reveal how you should tweak your messaging to achieve better results. Concentrate on the emails that support your most important business goals, such as engagement, conversions and retention. Even a small improvement in one of these areas generates an outsized boost, Garbugli points out.
Ideally with emails, you'd like to send the absolute fewest number of emails and achieve the maximum results.

ETIENNE GARBUGLI
"Send volume" refers to the total number of people to whom you sent an email. Open rate is the number of recipients who looked at the email. Clicks is the number of people who responded to that email. Goal completion reflects the number of recipients who took the action you asked them to take. Deliverability is the number of emails that reached the target's inbox. On-site bounces shows the number of people who clicked the call-to-action link but didn't accept the offer. Garbugli reminds readers to keep the unsubscribe process uncomplicated and to respond to unsubscribe requests quickly.
Benchmarks
Welcome emails typically have a higher open rate than recurring messages such as newsletters, reveals Garbugli. Compare the performance of an email with others of its type, not with the average of all your emails.
Any email that doesn't ultimately drive a behavior that's wanted by both parties – your business and your users – ultimately hurts trust and future email performance.

ETIENNE GARBUGLI
Evaluate the offer by ensuring the message is relevant to the reader's place on the customer journey. Your template triggers user first impressions, so experiment with different types and styles. Your greeting must be sufficiently personalized to catch the reader's attention. The pull is the first paragraph, which should motivate the recipient to read the entire email. Some customer segments might react more to a casual tone; others to a more straightforward sales pitch.
Garbugli suggests you re-segment your customers into increasingly smaller sub-categories and send progressively more specific offers to each group. For example, a SaaS business that provides software for media companies could create targeted messages for specialties such as podcasters or videographers.
Sound Basic Advice
Garbugli covers the absolute ABCs for beginners wondering if email will be productive for their SaaS company. Anyone already utilizing email for marketing has moved past what this book has to offer. Garbugli's advice is not imaginative or creative, but that's probably the point. He offers a how-to, broken into the most simple and basic steps. And if you follow these steps, as Garbugli lays them out, you will likely generate an effective email campaign. He writes in an easy, readable style, which makes his manual useful for beginning at the beginning.
Étienne Garbugli also wrote Find Your Market; Solving Product; and Lean B2B. Other notable books on SaaS include Blueprints for a SAAS Sales Organization by Jacco Van Der Kooij and Fernando Pizarro; and The SaaS Sales Method for Sales Development Representatives by Jacco Van Der Kooij and Dan Smith.
About the Author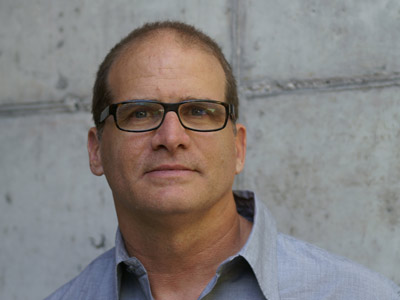 David N Meyer is a content editor at getAbstract and author of The 100 Best Films To Rent You've Never Heard Of, Twenty Thousand Roads: The Ballad of Gram Parsons and His Cosmic American Music, The Bee Gees: The Biography, and other books. You can find his essays on film and music at davidnmeyer.com
Video & Podcast