An email marketing strategy is a very cost-effective method to increasing traffic to your organization website and for building a long term relationship with your target audiences. There are several factor that will increase the success and effectiveness of your email marketing newsletter. In many ways it is similar to the goals that you have for the website itself.
WHO do you want to reach – Your list WHAT would you want them to do – Your Call To Action WHERE do you want them to go – Website Links
Building your list
Your list is a valuable asset for your organization. Growing your list is carried on in several possible methods.
On the website ask people to sign up if they want to receive your newsletter. You can start collecting these names even if you haven't produced your first newsletter. It lets you know that these people are interested. People will often sign up for a newsletter because they are interested in what you have on your website and would like to be informed on future activities. In your location – have people sign up when they register with you for an event, training, volunteer etc. Ask for their email address and tell them you are planning a newsletter. In your print newsletter – you may already have a print newsletter. Use print newsletter to informing your audience that they can now sign up for newsletter digitally. Some people will prefer the e-newsletter. Mention the website in your print newsletter and encourage people to visit it. Segment your list– you may have different types of lists – and each may benefit from a specific type of newsletter. For example your volunteers may enjoy reading about volunteer activities, while the press and community might have a more general interest. Partner with other organizations – write an item or make an announcement that one of your alliance partners will send out to THEIR email list. Invite people to your website and they may signup on your email list while they are visiting.
Call to Action
Look at the goals and objectives that you have for your website. Then as you plan your newsletter think of the actions you want people to take. Think of the newsletter as a way of building a relationship with the readers.
Do you want them to volunteer? Donate? Get Involved? Join the Board? Encourage your readers to "Forward" the email to other people they know who might be interested in your organization. This is one of the powerful things about an newsletter in email marketing. A paper newsletter stops with one person – but it is very easy to forward an email to multiple people. Include interesting stories and upcoming events so that people learn more about your organization and activities.
Links to your website
It is a good idea to have links to specific pages of your website. Some of your stories in the newsletter may just be the introduction or teaser – and then link to the website for more information. This will help you to move people from the e-newsletter directly to the website.
Depending on the type of program you are using to send out your emails you may be able to see where the most interest is – which stories do people click on to get more information.
There are many email management programs that you can use that you or your web designer can create professional looking layouts which will be branded to look like your website and have interesting ways to bring people back to your website.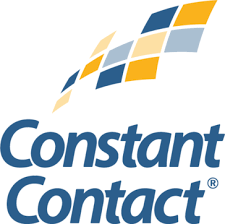 Constant Contact
An email management program that I recommend is Constant Contact. Constant Contact has awesome capabilities for building huge list and managing your subscriber list, it also have wide variety of customizable email templates, and an elegant report view to show you the response and readership after you send out the emails.  I have been using this for many years and have setup many clients who have used it successfully to build their networks and connections with their target audiences, clients, donors and affiliates.  Constant Contact also have a free trial plan that lets you use alll the full features in this app to determine if it is suitable for your needs.
For more tips on building an effective Internet strategy for your organization my ebook has more examples and tips. "Internet Strategies for Nonprofits"
Denise Davies is co-founder of Aleph Inc., an Internet development company. She directs an international team of talented analysts, designers and programmers to build Internet solutions for nonprofits, startups and established businesses. Denise speaks to groups on Internet Strategies for success and consults to an international base of clients.