Social media has changed the face of business. Earlier business owners were a distant entity for the customers as they were nowhere in contact with them, but not anymore. The internet has facilitated the close liaison of customers and owners on a common platform, that of social media, mainly Facebook. Customers can now directly lodge their complaints, suggestions, reviews and feedback to the companies through Facebook.

Companies can use the tremendous power of Facebook available in the form of a large user base to provide better services and products. Facebook marketing can be harnessed by business owners to bring in better brand loyalty and profitability. There are several other such benefits of Facebook marketing some of which are mentioned below:
Low Cost Marketing Strategy: Having a Facebook page with the relevant features can be a cost effective marketing strategy. As compared to other marketing channels, it proves to be more efficient and effective, especially for small and medium scale businesses.
Brand Building: Facebook marketing can be a way of brand building. It is the place where businesses can publicize their business portfolio, inform the customers about their products and services, engage the customers by asking for their opinions and suggestions. Overall, it can be a space where businesses can build their brands and create an interest.
Better Customer Support: with suggestions and reviews coming in from the customers, businesses can give them better services and support. Customers today, not only want value for their money but a nice and courteous approach by the company. Customized services as required by the consumer can be a way to stay ahead of the competitors.
Targeted Advertising: With more than a billion Facebook users, business owners can deliver targeted advertising to specific groups. This way companies can reach out to those who might be interested in their products and services. They can even offer deals through their Facebook page.
Other than the mentioned benefits there are several other benefits of Facebook marketing as well. However, those interested in knowing more about Facebook and its marketing benefits can take up the Facebook marketing course. Taking up this course will provide you the in-depth knowledge of how Facebook works and how it can be harnessed to get better results for your business.
Over the years, it has become challenging to sustain your marketing efforts through Facebook. This decline could be due to many reasons, the main one being the inability to use the social media properly. Therefore, the importance of a Facebook marketing course cannot be undermined.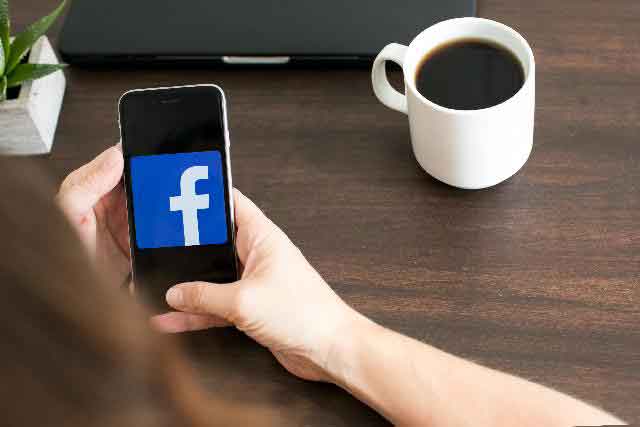 Facebook Marketing Training Course
The Facebook marketing training course will provide you the in-depth knowledge of how to get started with Facebook. It would also provide you the valuable tools that can help you reach the next level of success in business. The training course would show all the basics of Facebook and how it can be effectively used to promote and grow a business.
Program Content
What is Facebook; how it works and the trends of Facebook marketing
What are the differences between pages, groups, profiles and events
Create a Facebook page for your business
Customize the tabs with different applications to set up the business page
Understanding the way pages and profiles link and work together
Engaging your fans through powerful posts
Implement the best practices on the page
Build a plan for Facebook marketing
Once you are through the Facebook marketing course it would help you with the following things:
How to create a page on Facebook
How to optimize the page so that it has the maximum impact
Determine how the page can fit with the other online marketing strategies that you may adopt
How to customize your page so that it engages the audience
How to build a strategy that can help you maximize your efforts and their results
How to create engaging posts that are liked and shared by your followers
Advanced Facebook Marketing Course
Facebook has changed quite a lot over the years. Several changes have been introduced to the social media platform making it more difficult to get the required visibility on the page. There is the possibility that over the years, you are not getting as much response from your followers as you once did when you first introduced your page. This lack of interest could be due to the absence of proper updates on your page or the inability to keep up with the trends on Facebook.
The advanced marketing course offers you the ability to harness Facebook to the fullest. It takes your marketing efforts to the next level. Here is what the course covers:
Program Content
Tips on how to drive engagement on your Facebook page, organically
How to master the Edgerank algorithm
Improve the page performance by utilization of Facebook analytics
Boost your visibility through strategically sponsored posts
How to master Facebook ads for your business
Understand advanced targeting and how to get the best out of it
How to advertise to the email lists and run retarget ads on Facebook to maximum the results
How to integrate Facebook into the overall marketing strategy
Once complete, the advanced Facebook marketing course would help you with the following things:
Understand the Edgerank algorithm, what it is, how it works and how it can be used to your advantage
Create posts that engage your followers and increase your visibility on the internet
Boost your page by including sponsored posts
Connect with your customers by harnessing the ads and researching about the audience
Deepen connections with the followers and customers by running contests and giving them promotional offers
There is no denying the fact that Facebook is still the largest platform that has the highest number of users. It cannot be ignored at any cost. The trick is to use it to your advantage. Facebook marketing or social media marketing is extremely important for your business and you must know how to utilize it fully, so that your business grows across all verticals.
Do checkout our Social Media Marketing Course here.