iContact is another hosted solution with an autoresponder, newsletter mailer, a great platform and all the bells and whistles you'd need to completely manage your email list. In fact, iContact is used by major corporations and websites like Nissan, Electrolux, and College Humor, and they tout a delivery rate of 99%. If you're looking for a cutting-edge hosted email marketing service with all the trimmings, iContact is a great choice.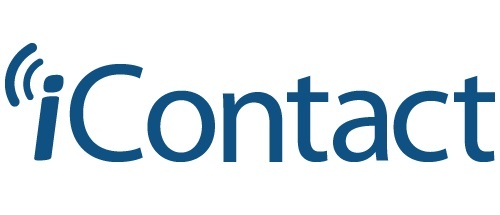 iContact has been in the autoresponder and self managed mailing business since 2003 and their core product has grown into a robust and industry leading product. You've likely seen their ads on TV.
The product really saw extensive updates this year and managing contacts and lists is really straight forward with their admin interface. All the features you'd expect are here but what stands out for me is how polished the application has become. The WYSIWYG editor (MessageCoder, as they call it) is a delight to use, and might be the best of all the autoresponder products I've tried. Important as you spend a lot of time crafting messages.
The campaign tracking pages are good for digging into user activity like opened and bounced data.
A recent new feature is you can now segment your lists based on your own criteria, which I found worked well for large websites with contacts for advertisers, partners, staff, etc.
And you can of course build unlimited timed autoresponders to your lists, but I was also pleased to see iContact has a survey feature built in. This is very powerful if used creatively with your audience. So a very robust set of core features, and like Get Response they have also included social media integration into your email campaigns for Facebook and Twitter–and we all know how important that has become this year.
Another huge bonus with iContact is the amount of choices you have with 3rd party plugins and even community built tools and software. Here are just a few:
iContact provides iPhone / Android apps for fully managing campaigns.
Drupal, WordPress, Joomla plugins for bloggers. Also supports: Salesforce, Bigcommerce, Call Loop, Appointment-Plus and others.
Powerful and well documented API in case you want to 'roll your own' tools.

iContact has introduced a 30 day trial–Check out the iContact promotion page for more info.
Cons
Like all hosted solutions requires a monthly commitment.
Support might be a bit lacking compared to AWeber
Pros
500 gorgeous templates
Affordable prices, see below
Very fast and reliable mail servers with a proven very high deliverability rate
Unlimited Autoresponders
Message spam checking tools
Social tools for Twitter, Facebook
iPhone, Android apps.
Plenty of updates and an active development team
Cost
0 – 2499 subscribers: $30.60/month
2500 – 4999 subscribers: $50.15/month
5000 – 9,999 subscribers: $75.60/month
Checkout the pricing here